FORD KUGA 2010
Ford's Kuga 2.5 Duratec features the rip-snorting five cylinder 200PS engine from the brand's Focus ST hot hatch. Now normally, big, powerful engines in SUV 4x4s aren't an especially good idea but with this car, things could be different. The handling is in a different league from other compact 4x4s owners downsizing from larger models could just find in this car exactly what they're looking for.
FORD KUGA 2010
With sales of large, performance-orientated luxury 4x4s falling through the floor, Ford hope the Kuga's time may have come. True, it doesn't have the badge equity to tempt those who may have decided that their Range Rover Sports or Porsche Cayennes just don't suit the current economic mood. But this top petrol version certainly has the firepower under the bonnet and a standard of handling that will shock many used to lumbering, leather-lined off roaders.
FORD KUGA 2010
Performance-minded compact 4x4s are few and far between. Yes, Audi makes an 2.0 TFSI petrol version of its Q5 with a similar output but if you compare to the comparably-specified SE version of the German car, it's £4,000 more than this Ford and not as well specified, nor can it go that much faster than this Kuga. Put your foot down in the Ford and sixty from rest will flash by in 8.2 seconds on the way to a top speed of 129mph. Go for the automatic version and the figures are 8.8s and 126mph. 300Nm of torque gives it prodigious pulling power too.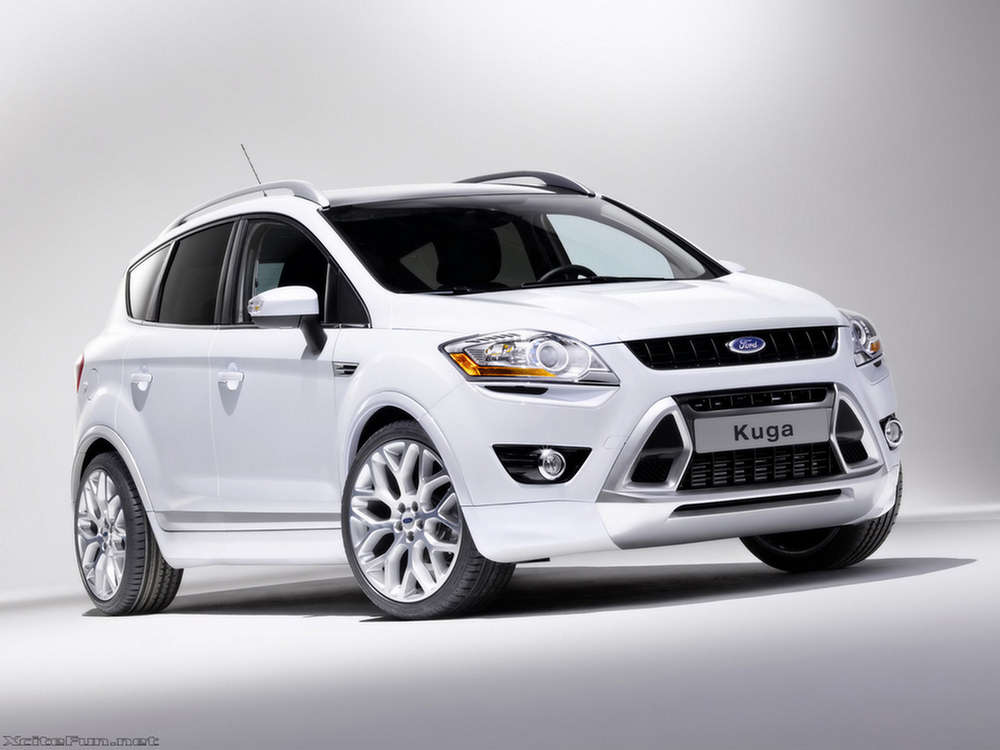 FORD KUGA 2010
Bolt such a powerful 200PS engine into a Honda CR-V or a Toyota RAV4 and, quite frankly, the result would be awful, at least when it came to going round corners. It says a great deal for the basic Kuga's dynamic excellence that that isn't the case here. The ride is reasonably firm and that helps the Kuga resist body roll when cornered vigorously, plus it's also less liable to become unsettled over bumps in the road. The accurate steering makes it easier to position the car too. Show this car a straight, well-surfaced road and it even serves up a good standard of ride comfort and refinement. Ford's marketing slogan for this car is 'feel the difference' and you absolutely can.


FORD KUGA